Matt wanted his two sons, Wyatt & Nolan, to have distinct memories of him. Just like Matt does of working alongside his father. When Matt came to me about his logo and hearing the heart touching story behind the brand, I had to be part of this exciting adventure. They wanted a logo to represent their family and one that would stand the test of time. I designed a variety of options and we landed on the perfect logo. A two logo suite was developed for versatility on packaging and collateral pieces. Then came the coffee labels (and free coffee for me!) We decided to keep one label design and then switch up the color to represent each coffee blend. Christmas and birthday labels were created so customers could give fresh roasted coffee as gifts. I've learned so much about coffee, drank so many delicious blends and enjoyed being part of this family business.
Logo Suite, Coffee Labels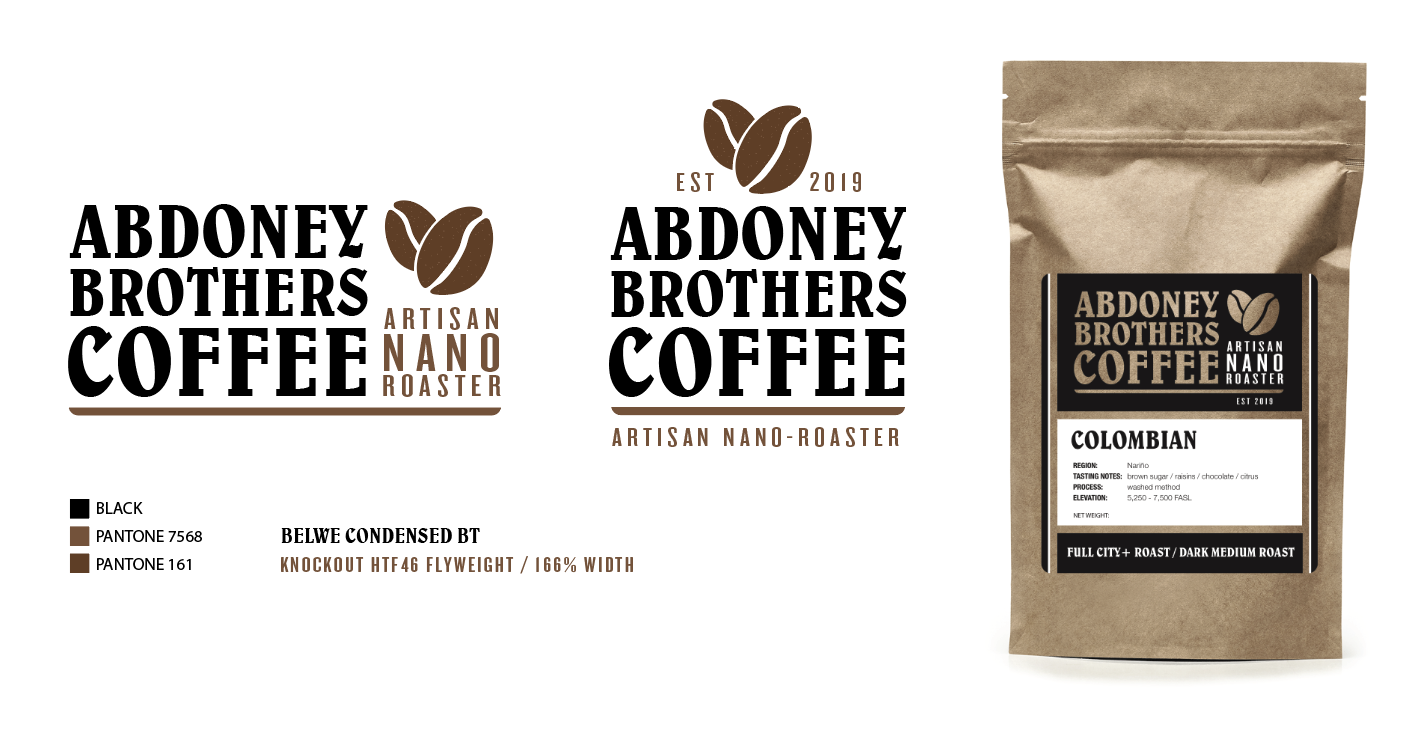 For the past two years, I have had the pleasure of collaborating and working with Emily Traviesa of Citrus Branding. In January of 2019, as we began the process of creating Abdoney Brothers Coffee, a small family-run coffee roastery, we knew we needed a logo and design esthetic that embodied our family. Emily and Citrus Branding invested a great deal of time understanding our vision, getting to know our family and listening to our narrative. We could not be more pleased with the classic, clean and uniform logo and design that Citrus Branding created for us. Throughout the adventure, we have built an outstanding friendship and working relationship with Emily. She is as passionate and dedicated to her craft, as we are about our coffee!